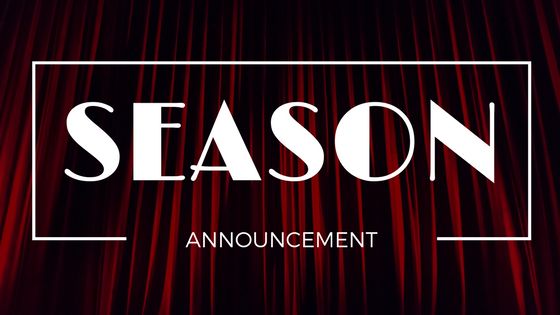 The 59th season of productions at Putnam County Playhouse will include a variety of entertainment. Two musicals, two plays, and our annual SHAKESPEARED! Youth Theatre Workshop and Children's Theatre Workshop hit the mainstage of the Hazel Day Longden Theatre beginning in June, 2020.
1962 Off Broadway Cast Recording
First up will be a classic musical by Indiana's own Cole Porter -
Anything Goes
. The book is by
P.G. Wodehouse & Guy Bolton and Howard Lindsay & Russel Crouse.
.
With such songs as "All Through the Night", "Friendship", "I Get A Kick Out of You", and "Take Me Back to Manhattan", you'll enjoy the ride. Set aboard an ocean liner on its way to England during the glittering Art Deco period, you'll meet Reno Sweeney, the night club queen and her Angels; Moonface Martin, Public Enemy No. 13; Billy and Hope, the young star-crossed lovers; and Sir Evelyn Oakleigh among others.
Anything Goes
sets sail June 4-6 and June 10-13. Auditions are Monday, April 13 at 7 p.m. and Tuesday, April 14, at 7 p.m.
SHAKESPEARED! will be June 15-26 with a performance on
June 27. Registration will be open February 1.
In July we will present the Pulitzer Prize winning comedy You Can't Take It With You by George S. Kaufman and Moss Hart.
Eccentric Grandpa Vanderhoff and his equally amusing family live in New York City and march to their own drums. When grand daughter Alice falls in the love with scion of a Wall Street Broker, their worlds collide in comic confusion.
You can join the fun on July 9-11 and July 15-18. Auditions will be Sunday, May 10, at 3 p.m. and Monday May 11, at 7 p.m.
The Children's Theatre Workshop will be conducted July 20-24. The performance will be Friday, July 24. Registration will open February 1.
In August, an audience favorite will return when we present the musical comedy Once Upon A Mattress. Music is by Mary Rodgers with lyrics by Marshall Barer. The book is by Jay Thompson, Dean Fuller, and Barer.

This is the story of Prince Dauntless and his love for Princess Winifred the Woebegone who is "Shy". Will Queen Aggravain allow the marriage to take place? Or will she and her wizard put a stop to the ceremony? And when will the King ever speak?
Join us onstage August 13-15 and August 19-22 to find out. Auditions will be Sunday, June 14, at 3 p.m. and Monday June 15 at 7 p.m.
Our season will close with the play The Diviners by Indiana playwright Jim Leonard, Jr.
When a stranger comes to a small town in the Depression era, he learns that a young boy has the power to find water. He can also tell when it's going to rain. The townsfolk count on his talent to let them know when they can plant their crops. When the stranger tries to come to a better understanding of the power, he changes the lives of everyone in the town - especially The Diviner.
You can see it September 10-12 and September 16-19. Auditions will be Sunday, July 19, at 3 p.m. and Monday July 20, at 7 p.m.
Directors, sponsors and other information about all of these productions will be available here on the website in December.